Why Your First Guitar Should Be a Stratocaster / Strat Style
Why Your First Guitar Should Be a Stratocaster / Strat Style
Last week, I boldly proclaimed a beginning player who definitely wants to play country needs to start on a Tele, and I totally stand by that assessment. So, how about if you (or your kid) wants to play guitar, but you really just want to PLAY? Maybe some classic rock, some new rock, some country, some 70's disco, some punk, some roots rock or rockabilly, maybe even some 1980's new wave? Folks there is really only ONE guitar to consider as a first guitar: The Fender Stratocaster or a Strat style guitar. Let's take a quick dive in, it won't take long.
When Leo Fender brought the Strat to market in 1954, he REALLY got it right, REALLY!
I mean, wow, the number of huge hits of every genera that have been recorded on a Strat are unparalleled. No other guitar even comes close. I mean, I could start dropping names and songs, but it's seriously easier to just put it this way:
From 1954 until present day, there has NEVER been a time that at least half the hit music of the day has NOT had a Strat on it. And so ... I'll fight the urge to mention any names, it's easier to say pretty much ALL of em have at one time included a Strat on their hit recordings. Nuff said!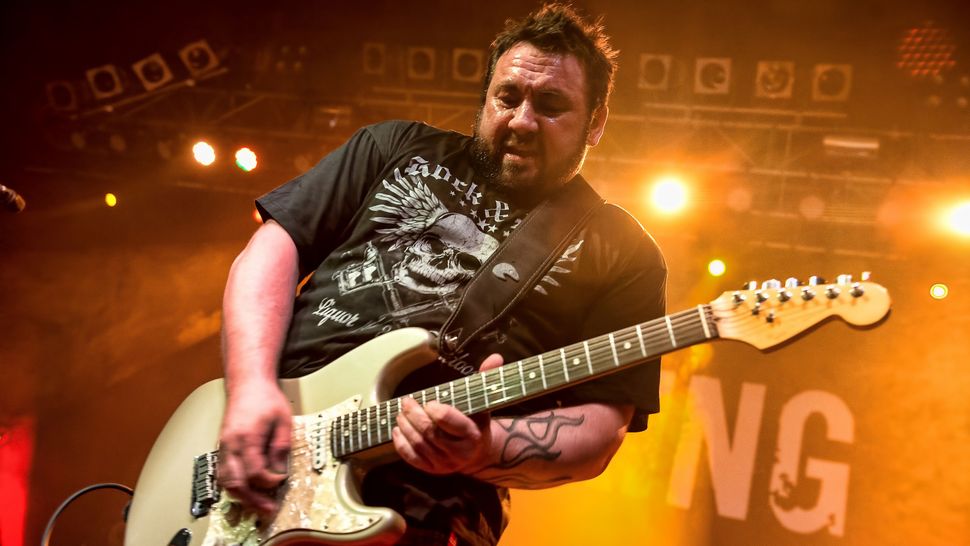 If a Tele feels like a stripped-down back-roads country pickin machine, a Strat feels like an ageless top-notch sports car; it just feels like it's waiting for you to throw it on and let it know what you want to do. Strat';s don't lead you down one road, they let you lead them, and damn do they feel cool!
Here are my tips on buying your first Strat:
Again, buy locally! Darn it, drive to a local guitar or music store, we NEED to keep them open. A nice side benefit is they will be there to give ya tips and service, help ya replace your first set or two of strings, will likely throw in a lesson or three, and will set ya up with a case or gig-bag at a good deal. Your local store will actually CARE about you.
PICK YOUR COLOR! Teles come in a ton of ultra-cool colors these days, pick one that matches your personality (or the players personality), it will instantly make ya wanna play more, and be rewardign when you look at yourself in the mirror, and that' ALWAYS been a vital role of a guitar in a person's life :)
DON'T GO TOO CHEAP! Those sub-$100 no-name slightly funky t-style guitars bought in the online Amazonian jungle will probably let ya down, and there will be ZERO real support if ya experience issues (see #1).
Make sure you have the tremolo system explained to you by a store employee who understands it. It'll save you some initial headache. All the added versatility of that "Wang bar" as I call it comes with a little extra set-up and maintenance. It's not rocket science, but it IS best to have someone run you through the setup and operation of the whammy bar :)
Have the guitar (especially the tremolo bar system) properly setup at the store before you leave with the guitar.
Whattya think gang? is there a time when a Les Paul or other style guitar makes a logical choice as a first guitar? When should a new player just stick to an acoustic as their first guitar? Let's discuss that next!