If You Could Only Have ONE Amp in 2022 to Cover All Ground - Which Amp Should It Be?
If You Could Only Have ONE Amp in 2022 to Cover All Ground - Which Amp Should It Be?
Okay fellow guitar slingers. So it's a weird, wild new world out there for all of us who want to still be on stage doin our thang. In fact, it's downright rough, most certainly it's not for the faint of heart! And, for those of us who are still trying to get out and play some club gigs from time to time, the new rule is: whenever you can, press the "easy" button. And for most of us that means bringing only ONE versatile guitar and amp and nuttin' else, one in one hand one in the other in and out like the breeze. In some cases the amp will be replaced by a direct to the PA rig, we'll discuss THAT next time. For now, let's talk about a swiss army knife of an amp, that amazing can do everything and do it well amp. Ready? Let's jump in!
Okay, first I must say that my PERSONAL amp that is the ONLY amp I ever take out anymore is my Quilter Micropro Mach II 1x12HD. It freakin rocks on stages of ALL sizes. Thia amps foot-switchable array of actual analog dirt boxes is supreme, and the verb and tremolo are totally touring grade, the only "essentoial" effect left out is a delay based effect, and the Quilter "floorboard" allows you to add the delay and have it foot-switchable with the amp's footswitch. And the combo, in it's padded gig bqag with the footswitch is less than 20-pounds! Folks, she's dam near perfect. But perfection comes at a price. This amp with the floorboard will set ya back well over a grand ... and so ...
I will offer up this fine second choice if you are on a budget: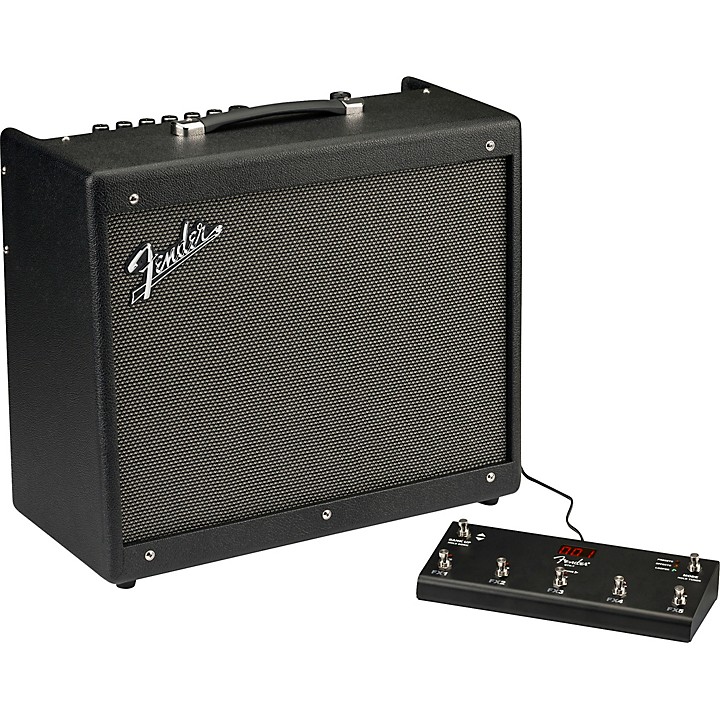 For less than half the price of the Quilter, this amp is both a switchblade amp full of great tones and effects, and comes WITH the big foot controller for pedalboard level functionality sans the pedalboard! Seriously my friends, this is one HECKUVA lot of guitar rig for the money. All the effects you want or need (and they all sound pretty darn good too) and it will also scale perfectly from tiny stages to large stages. And possibly the best p[art of all, she's also a featherweight at just 22 pounds.
So there ya' have it!
Two excellent choices for good tone at home and on any stage that is uber flexable and ultra-portable. Anyone out there old enough to remember the days when a 100-pound Twin Reverb was considered a "small" amp compared to the amp dejour, the Marshall Plexi Stack? Ah the "good" old days. Not.
See ya next week when we will talk turkey about going direct in a live setting. It'll be freaking awesome!!!